GIVE YOUR GEAR VIP PROTECTION WHEN CHECKED-IN
CHOOSE PELI'S CRUSH-PROOF, TRAVEL-PROOF,wp- MILITARY-TESTED SOLUTIONS
Need to check-in your precious laptop or tablet? Don't panic! Peli has a solution for virtually every gear you'll need to take when travelling. A major concern for travellers on what tech they can take on certain flights, is on how protected and safe their devices will be when stored in the hold. Peli, with over 40 years of experience in extreme protection of fragile equipment, offers a wide array of protective solutions and tips for safely packing your laptops, iPads, e-readers, video and camera electronic equipment. Find out which is the best protective case for your gear!
THE PROTECTION WIZARD:
WHICH TYPE OF DEVICE DO YOU WISH TO KEEP SAFE?
7" Tablet, iPad mini or e-Reader
Crush-proof protection with watertight seal and easy-open latch that remains shut under pressure or impact
10" Tablet, Notebook, iPad or iPad 2 iPad mini or e-Reader
Extreme protection guaranteed to keep your digital assets safe. Impact-resistant and available with either foam or a cushion insert inside.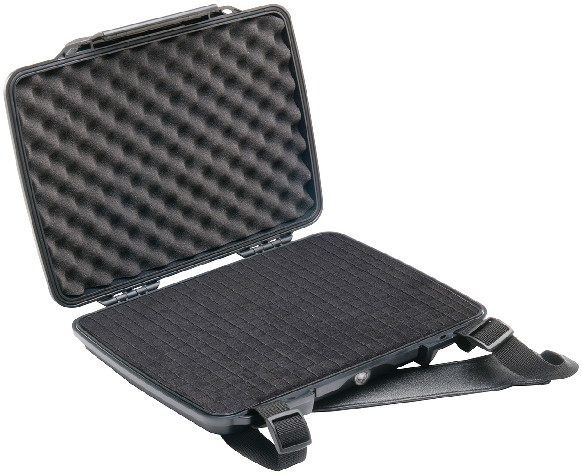 13", 14" or 15" Laptop
High laptop protection on-the-go: use the included shoulder strap before & after your flight, and easily slip inside your luggage when checking-in.